A successful edition
Werner Matthias Dornscheidt, CEO of Boot is delighted "The Boot is in great shape!" On Sunday, the closing day of the exhibition, he concluded "There was a vibrant atmosphere in all the halls throughout the nine days. The good results (sales) and the good atmosphere were the characteristics of this Boot 2017. The show gently manages to satisfy the contradictory demands of being both an entertainment and business platform."
An international exhibition that positions itself as the market leader
More than 1,800 exhibitors from 70 countries presented their products and services to a high-quality international audience. In total, the organization announces 242,000 visitors from 70 countries "A confirmation of the exhibition's leading position on the world market" specifies the organization "Water sports enthusiasts from all over the world have visited the Boot. Visitors came from almost all European countries. Our exhibitors reported excellent sales figures, saying that the Boot is the world's largest business platform, explains Petros Michelidakis, Exhibition Director.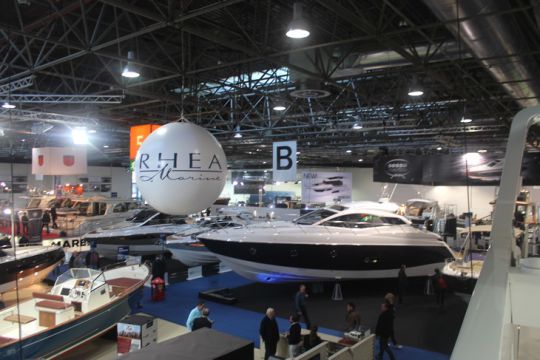 The Netherlands, Belgium, Switzerland, Austria, Italy and France are the main countries of origin of visitors. The event also proved very popular this year with Eastern European countries, especially Russia. The number of Boot 2017 visitors from Asian countries was also considerably higher.
A commercially successful exhibition
The atmosphere in the 17 halls of the German Trade Fair Centre was fantastic throughout the event. For exhibitors in the sector, the show is a promising start to the new boating season.
Jürgen Tracht, Director of the German Water Sports Industry Association (BVWW) explains "After the success in their commercial operations in 2016, our companies had high expectations on this Boot and these were met in all respects. We had a qualified public on the stands, eager to buy. What impressed us most was the international provenance of the visitors. The industry has achieved excellent sales in almost all market sectors. An exceptionally high number of newcomers to the powerboat sector confirms that boating has become a fashionable sport."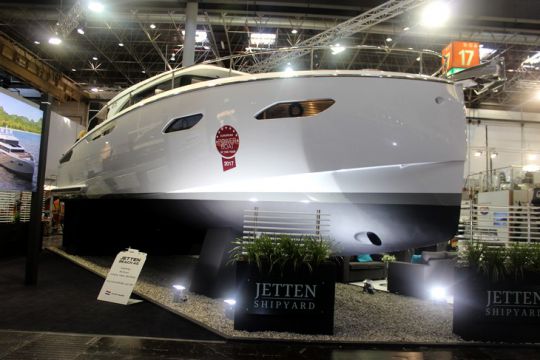 According to the industry association BVWW, motor boat sales worth 80,000 euros were very good, while demand for luxury yachts was even higher than ever. Tracht anticipates even greater demand from exhibitors in the luxury sector for the next Boot "The shipyards that still follow the show with an outside eye have realized that it is essential to if you want to compete on the international market", concludes the director of BVWW.
Satisfied exhibitors
On all the stands, there was satisfaction, both in terms of visits, but also in terms of sales. If the first weekend of opening brews many visitors, but also many curious, the week attracts more a qualified visitor. It's the same thing on all the stands, like at Absolute where customers who come during the week come to buy a boat. Here, everyone explains that the contacts are of quality - even for the stands where they are less numerous - and sales follow.