Zodiac Nautic, a world leader in inflatable boats, took advantage of the Paris boat show to present the Oculus. This virtual reality program allows a user to project himself aboard his future Zodiac boat. With an Oculus helmet, this program developed in partnership with the company Apperture, specialist in 3D Interactive, offers total sensory immersion.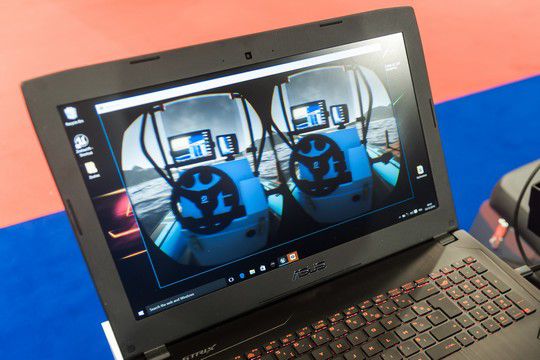 The user - a future owner for example - can thus move around the steering console and discover the volumes, layouts and finishing details in a marine environment. This experience allows him to project himself on his future boat to choose and test his equipment before buying.
The experience is really nice and well done, you can see the front of your boat, lift your head to discover a t-top if the console is equipped or even realize the different seating configurations. A fun way to configure your boat!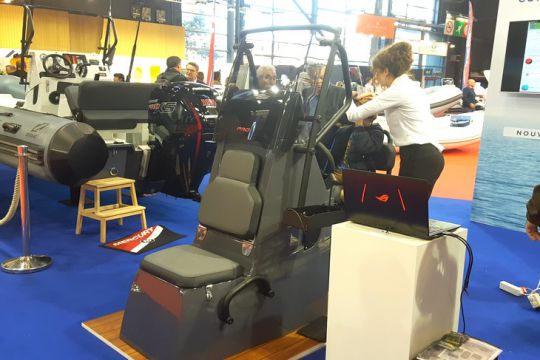 In line with the new Pro range In addition to the Zodiac 3D configurator, the whole system allows you to select"à la carte" equipment, accessories and colours to compose a unique custom boat, totally dedicated to the practice you want.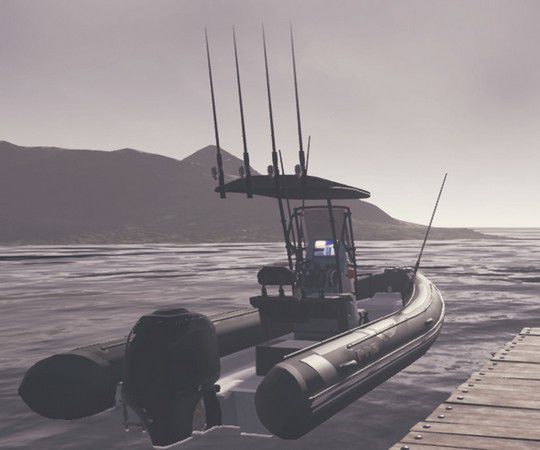 This new concept that allows you to configure and test your boat in virtual reality should be developed. Zodiac's idea is to be able to equip the various lounges, dealerships, airports and shopping centres.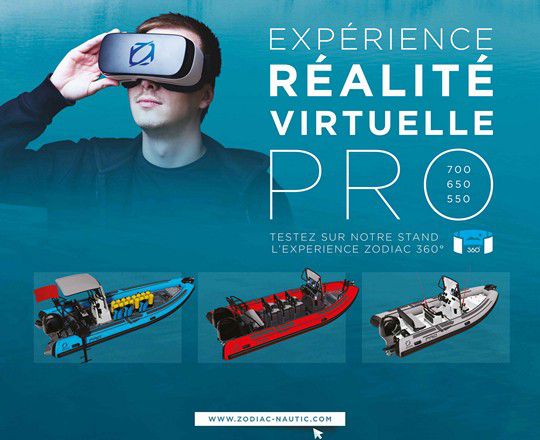 This virtual reality system is beginning to make its appearance in the boating industry since we could discover it on Wrighton's booth at the Grand Pavois for virtual navigation on the Biloup 109 or on the Nautic on the stand of NV Equipment to choose the shape and colour of the soft top .