Young professionals
White Sails was created in December 2014 by Violette Ecobichon and Rodolphe Delesalle. The two young men, aged 25, studied boating between Dunkirk and Lorient. It was Rodolphe's experience working for a sail washing specialist in Portsmouth that gave him the idea of joining forces with his fellow student to create White Sails.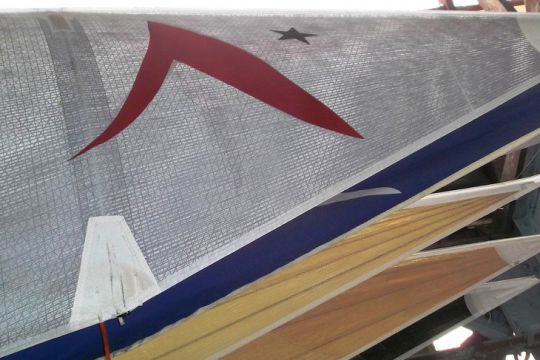 A large area for all types of sails
The company is located in Hennebont in Morbihan, in a 400 m² workshop. It allows White Sails to treat sails up to 600 m² of surface area, of any type of material and shape. She also works on canvas and PVC accessories.
Once in the premises, the sails are cleaned with different families of products according to the dirt: mouldy and green, stainless steel drips, rust. These are substances that do not require any treatment before discharge into the conventional wastewater system.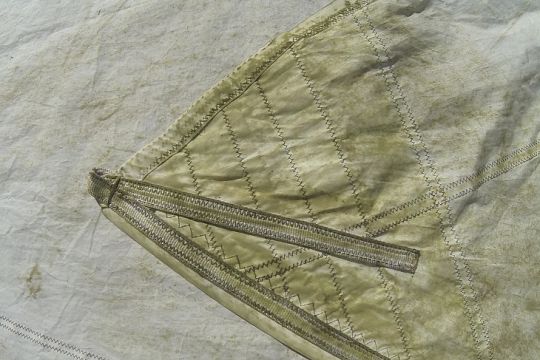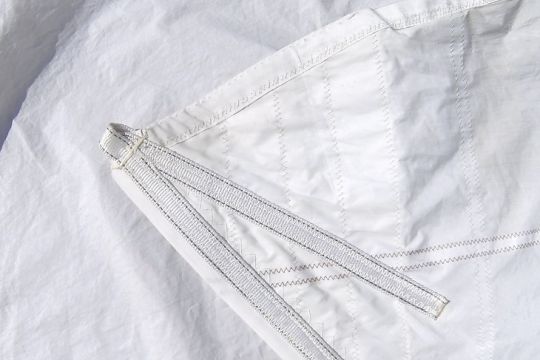 A great first year
Within a year, White Sails had found its clientele. The company has handled not far from 25,000 m² of sails, both in ocean racing, especially for the Vendée Globe, as well as light sailing and cruising. In addition to the two creators, who are full-time employees, the team is regularly supplemented by temporary workers.
Ninety percent of the clientele is made up of nautical professionals, from sailmakers to wintering yards and rental companies. Mainly local, the activity is intended to be national. Large units from the south of France, for example, have washed their sails at White Sails
Research projects
White Sails doesn't want to just put the product on the sails. The company is interested in their performance and is currently collaborating with a university to optimize the cleaning process. They study the tissues under a microscope before and after to ensure their quality. 2017 should deliver the first results. This adds to the know-how of these specialists.