Recreating a heart of life
Built in several phases between 1968 and 1975, the marina of Port Haliguen has become aging. The infrastructure is separate from the rest of the city. The Compagnie des Ports du Morbihan, manager of Port Haliguen, intends to link the marina to the city by creating a new floating basin, integrating the old port. Equipped with a tilting sill at 3 meters, it will allow access for boats up to 2 meters draft, 6 hours per tide.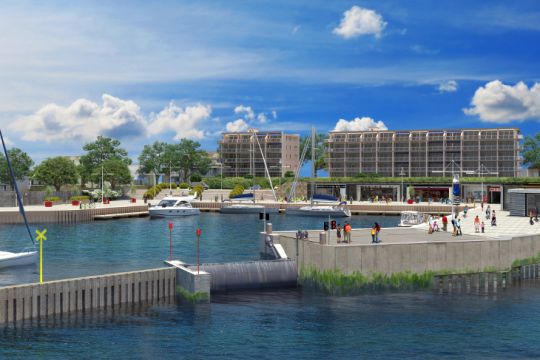 The site and the promenade on its quays should become the centre of tourist activity. New commercial spaces and restaurants, located on the waterfront, will boost the life of the port. A visitor pontoon in the heart of the old port will accommodate regattas and heritage sailing boats.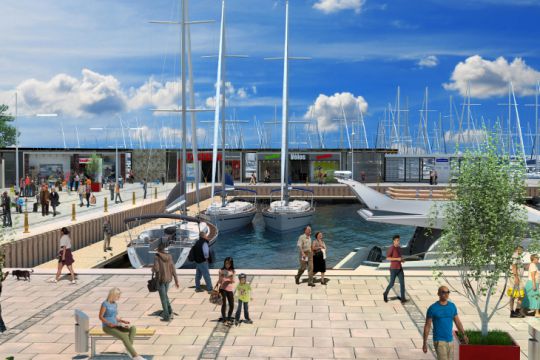 Improving access
New platforms will allow the creation of parking spaces, facilitating land access to the marina. There will also be dedicated lanes for pedestrians and cyclists.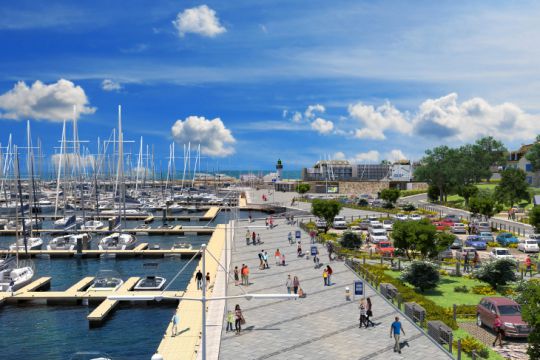 Access to Port Haliguen by sea will be improved by dredging the basins. Two additional groins at the entrance to the port will reduce the chop per northeast sea.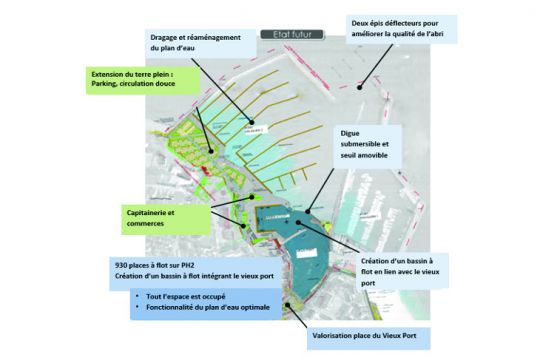 Adapt to new port standards.
Since the creation of Port Haliguen, yachting standards have evolved. The average size of vessels has increased significantly. 120 new berths will be created for boats from 10 to 14 metres, the most present sizes on the waiting list of the marina.
The buildings and equipment will be renovated to meet the expectations of modern boaters.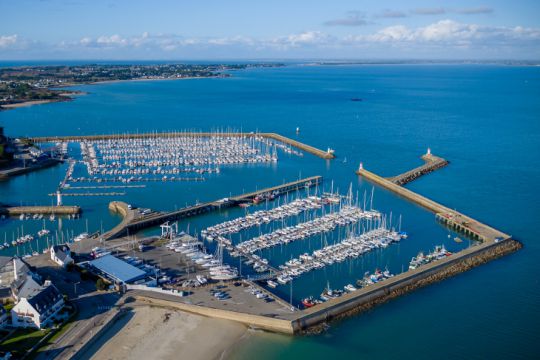 A substantial budget
Financed by the Compagnie des Ports du Morbihan and supported by public aid, the budget for the improvement works at Port Haliguen amounts to ?20 million.
Delivery in 2020
Construction of the new wharves will begin in the spring of 2017. Dredging and installation of the new floating equipment will follow between 2018 and mid-2019. Then the work will come ashore. Delivery of the site is scheduled for the end of 2020. The reception of the boats will be maintained throughout the works.