The Italian hardware manufacturer Antal arrives with a particularly unique new padeye: the T-Lock. This model of textile padeye fixed across the bridge is not revolutionary. Other brands already produce them. Except that it is waterproof and removable in no time at all!
This padeye has a Dyneema loop and offers a resistance of 2.2 t for the small model and 3.5 t for the largest. This loop can be used to attach any kind of accessories or to pass a sheet through a friction ring.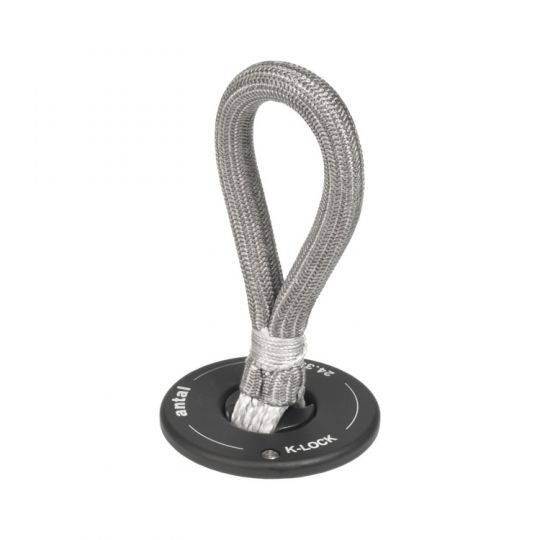 Its construction makes it completely waterproof. Indeed, it is a kind of clogged tube at the bottom. It's rare enough to report it. Even underwater, nothing will penetrate inside.
The textile loop is attached to the padeye by a piece whose shape allows it to be disassembled. Once removed, a plug held by a spring comes up from the bottom of the padeye and plugs the hole. Ideal when leaving the edge or to clear the deck. A locking system by screwing a screw accessible from below makes it indémontable.
After having been nominated at METS, this padeye is declined in 2 sizes and a model which integrates a pulley should soon be marketed.
T-Lock 22.32 : 159 € TTC approx.
T-Lock 28.40 : 225 € TTC approx.