Catway, founded in 2007, distributes the Maxus in France. She will be present for the 8 e consecutive year at the Nautic in Paris. A great success for a small structure that has been able to impose its models on the small sailing boat market.
At Nautic de Paris visitors to the exhibition will be able to discover the Maxus 24 EVO a sailboat presented for the first time at the boat show 2015 (already sold at 18 copies!). It returns this year in its lifting keel version, but to facilitate visits, it will be presented without its keel. It was in this version that tests were conducted at the end of the grand Pavois in La Rochelle . With its very low ballast (low keel draught: 1.50 m), the yacht performed brilliantly, holding the dragée high to several of its competitors. Upwind as well as downwind under asymmetrical spinnaker, it showed good performances.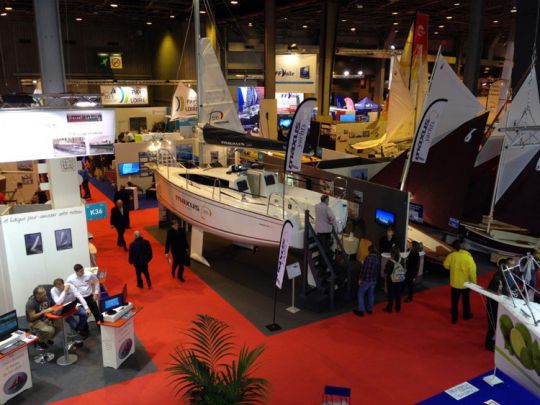 On these yachts performance is not to the detriment of comfort since the whole range is distinguished by an unbeatable price-quality ratio and the possibility to compose your boat à la carte with wide choices (fittings, appendages, engines, colours...) unique for small cruisers series.
The solidity of the Catway structure, which despite its size (3 people) shows a dynamism and longevity that reassures customers and gives confidence to future owners. With more than 170 boats already delivered in France, one agent for the Mediterranean and another for Switzerland, all the ingredients are there to show reliability and reliability. Results that make other importers envious. Indeed Catway is the 1st distributor of Northman (manufacturer of the Maxus range) which has distributors all over the world (all Europe, Japan, Chile...). Catway distributes about 30% of the yard's production!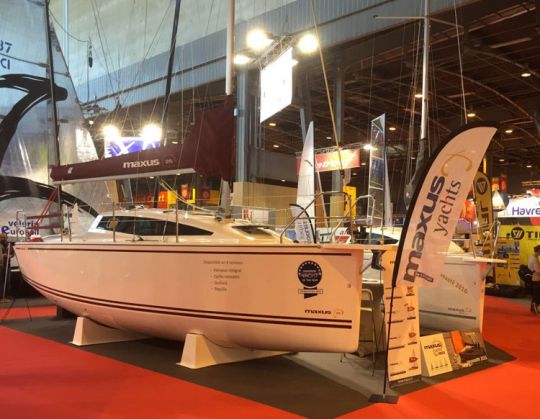 Moreover, 2017 promises to see a further increase in the number of yachts sold. Catway delivered 20 Maxus in 2015 and 30 in 2016. But with an order book already full of 12 boats before the boat show, 2017 could still progress. This success is reflected in the delivery dates. Currently the next orders will be delivered in May 2017 and those taken at the show can be delivered before the summer. This will not be the case for the following..