Fallen curtain for METS 2016. This year again this equipment trade fair has kept its promises. Always larger (3000 m2 more), with more exhibitors (more than 1450!), this show is a must for equipment manufacturers worldwide.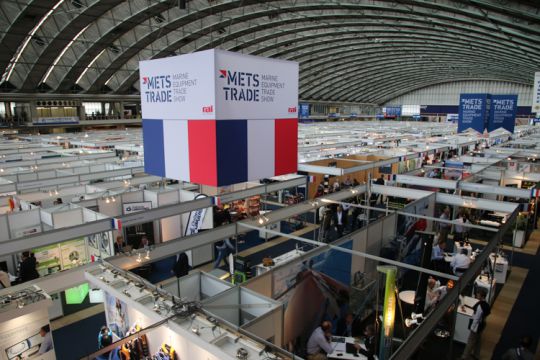 Organized as national pavilions, the show has a French pavilion. Exhibitors gathered in Halls 1 and 2. Organised by Business France, there were 113 French exhibitors this year. Dynamism was required with meetings, presentation and exhibition. The highlight of this pavilion was the evening organised by FIN on the second evening of the exhibition.
Discover the photo album of French companies exhibiting on the Mets 2016 .
PROLINE, WICHARD'S NEW RANGE OF SAFETY LANYARDS RECEIVES SPECIAL MENTION
SEA TAGS DEMOCRATIZES MAN OVERBOARD ALERT, WINNERS OF LADY DESIGN AWARD
ELECTRONIC PENONS OF AGITATED SEA, SPECIAL MENTION OF THE LADY DESIGN AWARD
NV EQUIPMENT STAND ON FOOD
NAUTIC CLEAN STAND ON THE FOOD
PLASTIMO STAND ON THE FOOD
STAND WATT AND SEA ON THE DISH
SNA STAND ON FOOD
GERMAN SECUMAR STAND ON FOOD
SWISS ANENOMIND STAND ON FOOD