Contactless terminals
The new BE 90 terminals delivered by AR Marina operate with a contactless badge. They deliver water and electricity to boaters. Two payment methods are possible, either by crediting the card in advance or in post-payment.
Easy monitoring and management
Consumptions can be monitored in real time by the harbour master's office. This makes park management easier. AR Marina has already supplied installations equipped with this badge for several marinas and river stops such as Gravelines, Dunkerque, or Valenciennes and benefits from good feedback.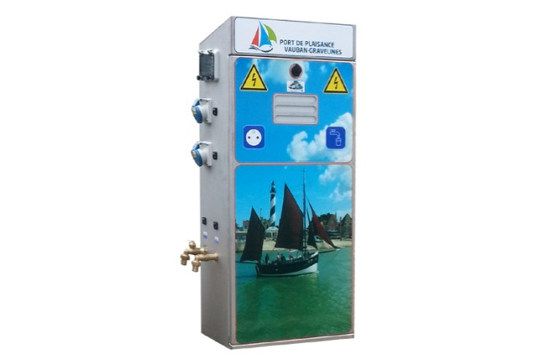 Stainless steel terminal for Gravelines
A custom terminal
At the request of the port of Le Havre, AR Marina designed a tailor-made terminal. Unlike the company's usual models, the BE 90 is built in polyester, to allow more curved shapes. This new material opens new perspectives for AR Marina. Moreover, the limited height makes it possible to pass under the bows of boats at dockside.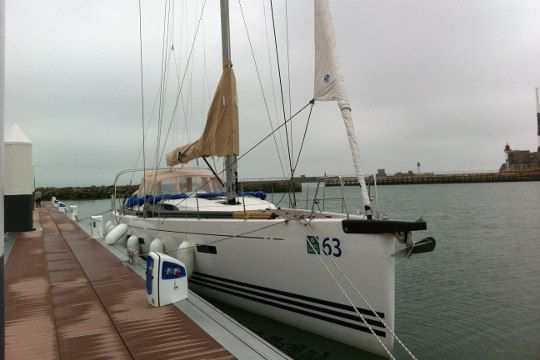 The Le Havre terminals in place
A badge dispenser
AR Marina also provides a badge dispenser to allow stopover boaters access to the network at all times. It allows the cruise operator to obtain the sesame using his credit card and to load it.
A nice market
The installation in progress at the port of Le Havre is the first of the BE 90. It represents a total of 130 terminals for a budget of approximately 800 000 €. It's a nice market for the Cornish company, which employs 20 people plus around 15 temporary workers during the peak period of activity in the facility.