A record edition
For its 31st edition, the announcement of the winning cities of the Blue Flag took place this Wednesday 18 May 2016 on the beach of Villeneuve-lès-Maguelone, in Languedoc Roussillon - Midi Pyrénées, holder of the label for 29 years! The 2016 vintage shows the constant desire of coastal communities to enhance and protect their heritage and tourism potential. The Blue Flag label wishes to be part of the blue growth approach initiated by the European Union.
Among the many candidate cities, 170 municipalities were selected, representing a total of 400 beaches and 98 marinas, marking a record since the pavilion's creation.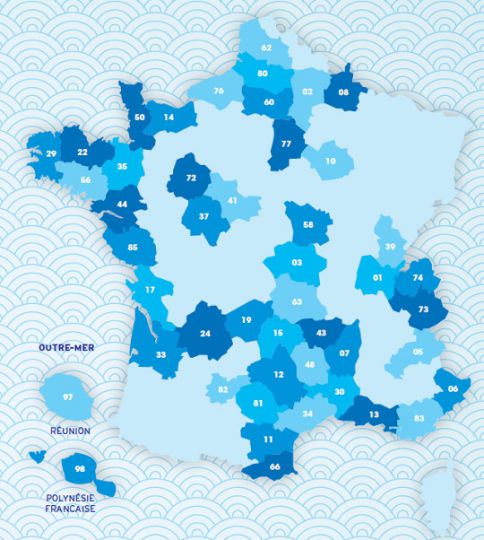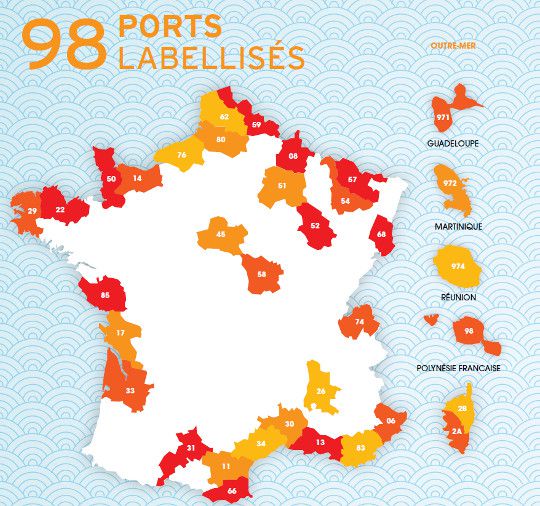 Strong demand for continental beaches
Among the winners, 53 municipalities, or a third of the list, are continental municipalities. This figure reflects the growing interest of the French and their elected representatives in inland water bodies, an interesting development market for the boating industry.
3 new ports and 12 new municipalities
The 2016 ranking welcomes 15 new entrants, spread over the entire metropolitan and ultramarine territory:
Pleasure harbours
Beaches

Ambrugeat/Meymac (Corrèze)
Chambon sur Lac (Puy-de-Dôme)
Embrun (Hautes-Alpes)
Seyne sur Mer (Var)
Lusigny sur Barse (Aube)
Marignane (Bouches du Rhône)
Murol (Puy-de-Dôme)
Rousset (Hautes-Alpes)
Saint Just d'Ardèche (Ardèche)
Saint-Palais-sur-Mer (Charente-Maritime)
Curan Rooms (Aveyron)
Trébas les Bains (Tarn)