The logical next step for Volvo Penta
Volvo Penta and Humphree had already been working together for several years. Indeed, the latter provided the engine manufacturer with its interceptors marketed under the name IS Interceptor System. As part of Volvo Penta's development policy as an integrated marine solution provider, the acquisition of Humphree expands the group's trim control and stabilisation offering.
New perspectives for Humphree
Founded in 2001 by hydrodynamics experts, Humphree has since developed a worldwide reputation and network in the field of hydrodynamic accessories related to attitude control on boats. Humphree's brand and organization will be maintained, says the Swedish group. The support of the Volvo network will continue the economic development of the products. "This is a great opportunity for us to fully establish ourselves on the international scene and open our products to new markets," says Humphree CEO Per Landegren.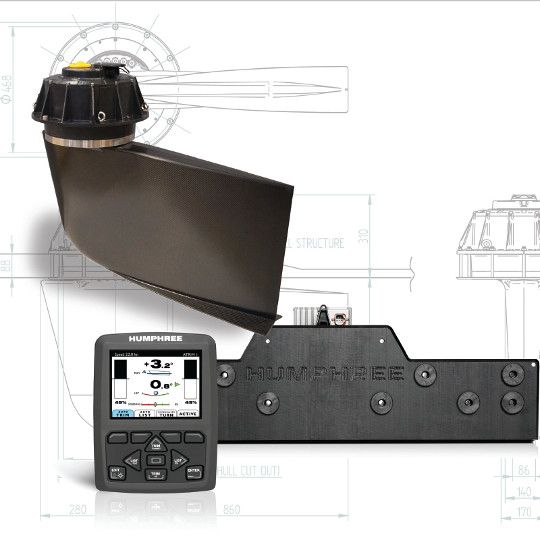 From the technological point of view, the close collaboration between engine manufacturers and hydrodynamic engineers will allow the development of complete and integrated solutions to improve the behaviour at sea of motor boats, around a common culture of innovation.
The transaction is subject to conditions and will be validated by April 08.