Winner is a mid-sized Dutch shipyard that produces about 30 boats a year. Created in 1986 by two racing enthusiasts Riet Vader and Dick Rus, the yard has always produced sailing boats that shone between 3 buoys.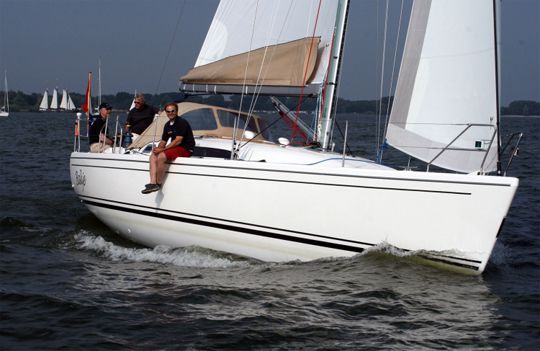 The range is now taking a turn with a new name and 5 models from 8 to 12 m. Now imported into France by Seascape Distribution, the Winner 12 was exhibited at the 2014 Paris Motor Show and the Winner 8 (new in 2014) appeared to the French for the first time at the grand Pavois 2015 exhibition in La Rochelle.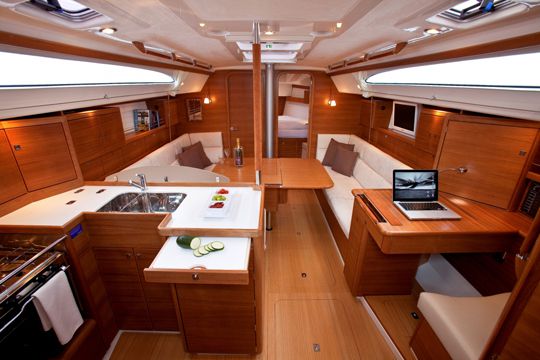 While Winners perform well, they are also very well built with many details that prove they are there to last. We will note for example the safety glass portholes (and not plexi) to avoid scratches, the doors of the flanged sides (to avoid the lateral veneers which are fragile), the laminated mouldings, the perfect control of polyester with an irreproachable finish..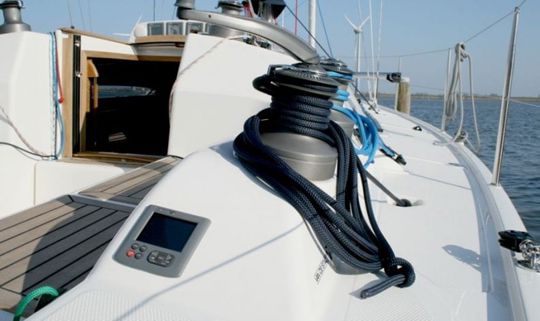 The range is now clearly identified with 5 sizes from 8 to 12 m. Each model comes in a cruise version (called Comfort) and a performance version. The latter is distinguished by a greater draught and a sail plan with more sail area. Fittings details also differ between the ranges.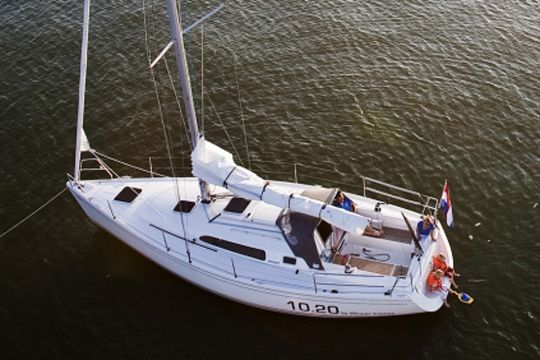 The Winners keep a traditional look: sloping bow, cockpit closed at the stern, no bilge, simple steering wheel... The winner does not seem to react to the calls of the marketing sirens.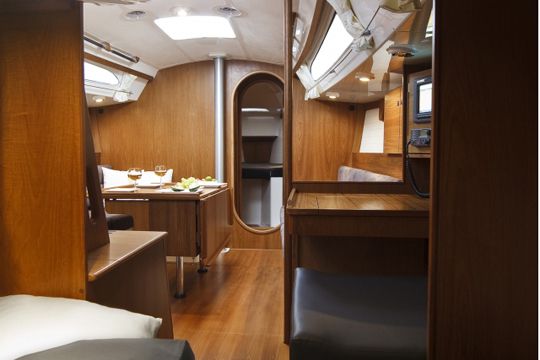 But those days seem to be over with the future Winner 11 due to be released at the end of 2015. This new model has a more modern cockpit and a double steering wheel. Probably due to a change of architect. Because if the range has always been designed by the architect Van de Stadt, the future Winner 11 will come out of Simonis Voogd Design's drawing table. A little revolution for the shipyard!
| | | | | | |
| --- | --- | --- | --- | --- | --- |
| | Winner 8 | Winner 9 | Winner 10 | Winner 11 | Winner 12 |
| Length HT | 8,00 m | 9,00 m | 10,14 m | 11,00 m | 12,20 m |
| Length at waterline | 7,30 m | 8,00 m | 8,70 m | 10,10 m | 10,40 m |
| Width | 2,85 m | 2,96 m | 3,25 m | 3,65 m | 3,75 m |
| comfort version draught | 1,00 m | 1.60 m (1.25 m) | 1,80 (1,40 m) | 1,75 m | 2.15 m (1.95 m) |
| Draught Performance version | 1,50m | 1,90m | 1,95 m | 2,20 m | 2,50 m |
| Relocation version Comfort/Perfomance | 2,4/2,3 t | 3,5/3,1 t | 4,3 t | 5,9/5,6 t | 7,4 t |
| The Comfort/Perfomance version | 1/0,9 t | 1,55/1,15 t | 1,6 t | nc | 3,1 t |
| Surfce de GV version Comfort/Perfomance | 23/26 m2 | 28/34 m2 | 34 m2 | 42/44 m2 | 52 m2 |
| Genoa surface version Comfort/Perfomance | 17/18 m2 | 20/22 m2 | 26 m2 | 32/36 m2 | 36 m2 |
| Spinnaker surface Comfort/Perfomance version | 52/56 m2 | 60/72 m2 | 85 m2 | 125/125 m2 | 120 m2 |